Program & Partner Branding
Find this page at:
go.ncsu.edu/readext?460464
<< N.C. Cooperative Extension Brand Home

Section Topics
Following are guidelines and examples for branding N.C. Cooperative Extension programs and other related efforts and entities. Individual programs, offices, initiatives and entities cannot create their own logos. Guidelines are provided for developing a program identifier with the Extension co-brand.
County Centers
When adding a county center name to the logo, use the format: "COUNTY NAME CENTER"
Arial font – size should be roughly equivalent to "N.C. A&T" logo text
Use ALL CAPS
Center below university logos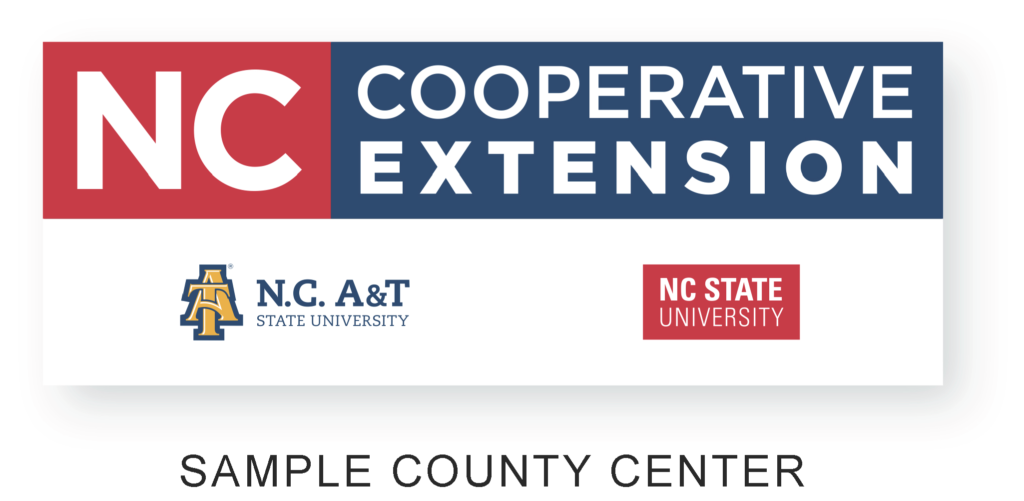 Template for Logo + County Center Name
Download a PowerPoint Template
Choose the logo version that's appropriate for your communication
Type your county center name into the "Sample County Center" field
Right-click the final image, select "Save as Picture…" and choose JPEG as the format
Programs
The N.C. Cooperative Extension co-brand should be used by all county-based Extension programs. A unique program identifier should appear as text at an appropriate distance from the co-brand logo.
The Extension co-brand and program name may form a single unit on web banners and marketing materials, though it is not required that the co-brand and program name always be used as a singular graphic.
Entities with multiple funding sources and/or with missions stemming from national organizations, such as 4-H, may be granted sub-brand status. Such entities may use additional marks in conjunction with the N.C. Cooperative Extension co-brand in some cases.
Care should be taken to adhere to the rules for using the co-brand and appropriate font as you develop program identifiers.
Contact us for more information or to confirm a program mark.
Program Branding Examples
The first example reflects a standard Extension program identifier. The second graphic demonstrates the flexibility available for program name placement. While the third example illustrates a case where a program is authorized to use an additional mark.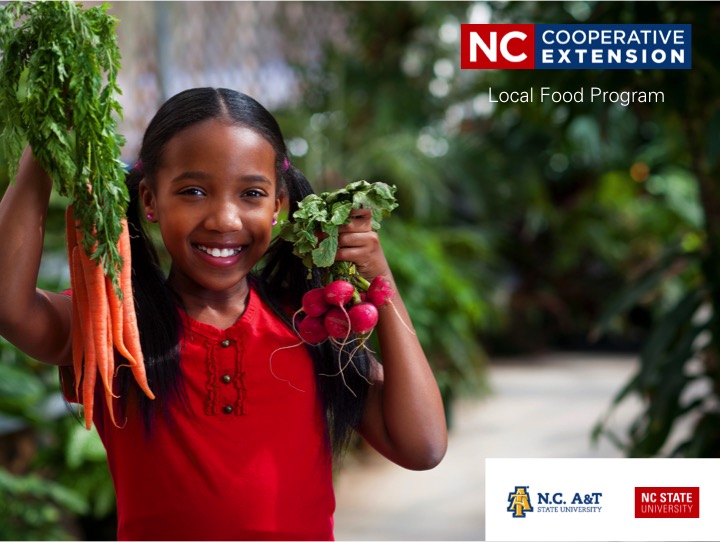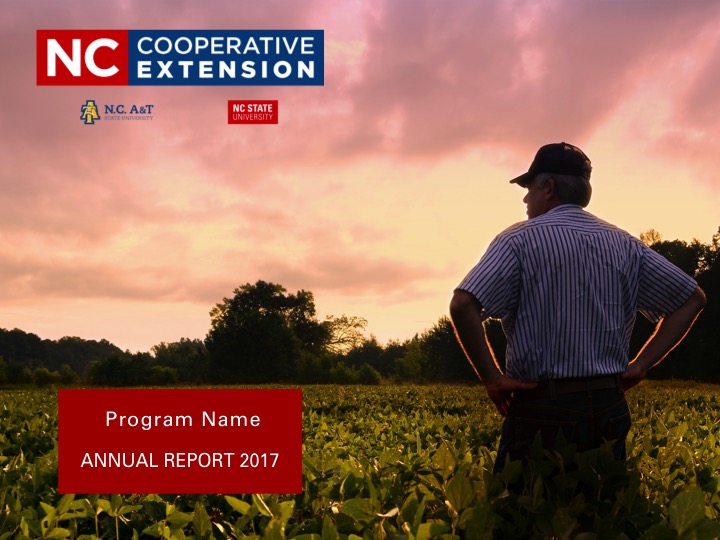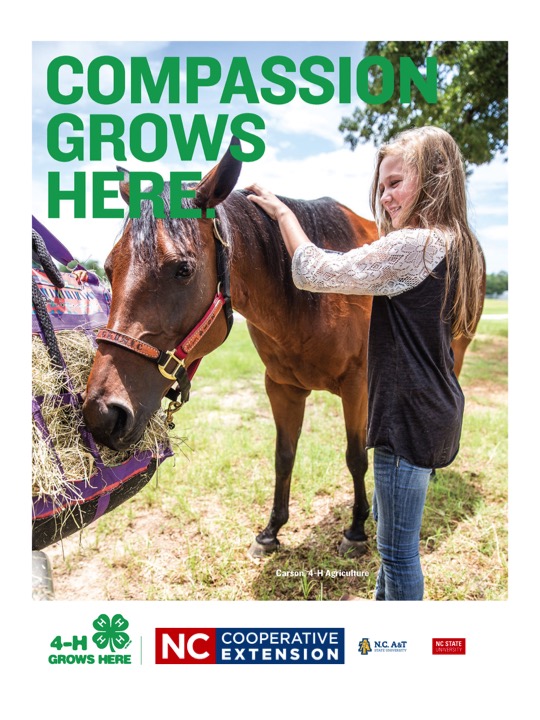 Partners
When an external entity coordinates and develops programs in partnership with N.C. Cooperative Extension, treat the partner's name and logo as you would the Extension co-brand.
Both logos should be comparable in size.
Avoid stacking logos on top of one another.
Opt instead for side-by-side placement or a peripheral location to the Extension co-brand that creates balance.
Sponsors
Sponsors contribute goods, services or funding that help deliver programs. Place sponsor logos at the bottom of a page or in the credits. Sponsor logos should be smaller than the Extension co-brand.
Group the sponsors by contribution level (e.g. gold, silver and bronze) to streamline placement of logos, as appropriate. Use sponsor names instead of their logos for a more professional look when the list is long or space is limited.
When Extension is a Sponsor
When partnering with other agencies or groups, always offer our logo. Don't wait to be asked. Ask what size(s), color and file format(s) they need.
Send the logo promptly, or point them to Extension's logo download page.
Make sure they are aware of our logo usage guidelines found on the visual identity page.
If the logo won't work, request a name credit: "N.C. Cooperative Extension" or "N.C. Cooperative Extension, County Center Name."
Universities
The NC State and N.C. A&T logos are part of the base N.C. Cooperative Extension co-brand. Review the guidelines relating to the separation of the co-brand and use of the university logos.
If a communication pertains to a resource or effort developed independently by one university Extension unit – or if it represents a program specific to an individual university (e.g. N.C. A&T's Speedway to Healthy or NC State Extension Master GardenerSM) – follow the applicable university brand standards: