2018 Southern Farm Show
When
January 31 – February 2, 2018
9 a.m. to 4 p.m. each day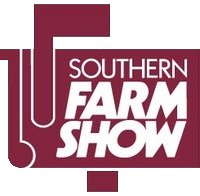 Where
N.C. State Fairgrounds
1025 Blue Ridge Road
Raleigh, N.C. 27607
The main parking is located on Trinity Road. Get directions.
What
The largest agricultural exposition in the Carolinas and Virginia, the show features over 400 exhibitors.
Cost
Admission and parking are free.
Continuing Education
Four CEUs of NCDA&CS Pesticide Certifications are available on Wednesday, February 2. No cost. Registration onsite. See show website for credit details.
Daily Events
South Atlantic Woodsmen Lumberjack Show, sponsored by Stihl – 9:30 a.m., 11:30 a.m., 2:30 p.m.
Farm Credit Show, sponsored by Farm Credit – 11:00 a.m. 1:00 p.m., 2:30 p.m.
Special Events, Meetings and Workshops
Wednesday, January 31
Wake County Agribusiness Breakfast
NCDA&CS Pesticide Continuing Education
N.C. Department of Labor Gold Star Grower Workshop
Ag Leadership and Grower Summit, presented by N.C. Agribusiness
Thursday, February 1
N.C. Department of Labor Gold Star Grower Workshop
FFA Tractor and Truck Driving Competition
NCDA&CS Agricultural Development Forum
Friday, February 2
Excellence in Agriculture Breakfast
Tobacco Growers Association of N.C. Annual Meeting
Southern National Draft Horse Pull
Contact Information
David Zimmerman
800.849.0248 ext. 114
dzimmerman@southernshows.com
For complete details, visit www.SouthernFarmShow.com.